These young people demonstrate that creating new and innovative solutions to local energy challenges is possible at any age. They also give us hope that the next generation is ready to choose renewables over fossil fuels and never look back. Prepare to be inspired:
One
When 18-year-old Leroy Mwasaru noticed that the human waste from his school in Kenya was leaching into nearby waterways, he decided there must be a better way. To solve this problem facing his community, he and some friends built a biogas digester, at once creating a waste management solution that also generates clean energy for cooking food in the school's kitchen.
Check out Leroy's success:
Two
Political unrest in Yemen in 2011 and 2012 left the country's energy system unreliable with frequent power outages. In response, an all-female team of teenage entrepreneurs decided to take action by starting their own company – Creative Generation – to sell small-scale solar devices to meet their community's energy needs. These young women were responsible for all manner of their business, from developing the technology to build their products, to raising financing and finding investors for stocks and shares.
Three
Eleventh-grader Ann Makosinski of Victoria, British Columbia, wanted to help her friends in the Phillipines and others around the world without access to electricity. Her solution harnessed the true power of people – thermal energy from human bodies. Using a technology called peltier tiles, which create a current when either side of the tile are heated and cooled at the same time, she developed a flashlight that is powered by the heat of human hands as they hold it.
See Ann in action:
Our Power partner TREC Education also sees potential in young people to be the future of the sustainable energy industry. This week, they are hosting the Kids World of Energy Festival to educate hundreds of Ontario students about renewables, undoubtedly inspiring some future energy innovators along the way. Get in on the action by joining the Kids World of Energy Community Day, this Saturday, May 9, at Evergreen Brick Works.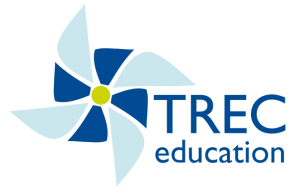 Header image source: "TEDxRCW_4711_JL" by TEDx RenfrewCollingwood is licensed by CC BY-NC-ND 2.0