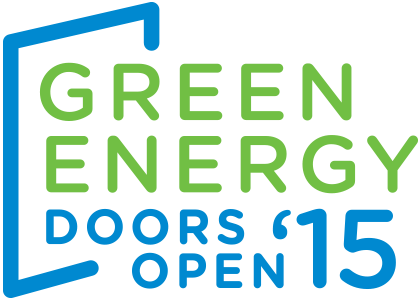 This is a Green Energy Doors Open feature story. To learn more, visit greenenergydoorsopen.ca
In 1973, E.F. Schumacher coined the term "small is beautiful," and in light of today's climate crisis, this is truer than ever.
The good news is, when it comes to our energy needs, we already have the knowledge and technology to build small (and beautiful) through decentralised energy (DE) systems – i.e., electricity and thermal power that is generated close to the customer. But as we transition to a cleaner, smarter decentralised energy infrastructure, there are challenges that we must overcome, from conveying the benefits to decision makers to demonstrating the cost savings to end users. Quite simply, we've had it so good for so long and most people just aren't aware that there is a better way to generate power.
That's where Decentralised Energy Canada (DEC) comes in. As a national technology accelerator, DEC is pioneering change for Canadians. Its mission is to accelerate DE technology commercialisation and to derisk industry growth. I spoke with Anouk Kendall, President of DEC, to find out more.
First, we talked about the need to transition to a decentralised energy system. Anouk described the three main reasons for the shift – cost, reliability, and efficiency. She explained that our transmission lines and energy generation systems are joining the long queue of ageing infrastructure assets in Canada. The capital costs for renewal are mounting and with Canadians gradually phasing out coal we need to plan for replacement of this energy supply. Ontario was officially coal-free in 2014 while Alberta is making plans now to replace coal power which makes up 40% of the province's electricity supply (nearly 6,000 MW).
On the other hand, small-scale systems built where they are needed are quicker to deploy, requiring less capital and more predictable costs. Further, many small-scale systems make the entire grid much more reliable – a power outage in a decentralised system has a much smaller impact, as opposed to large, often lengthy blackouts we've seen with the old model (many will remember 2003's blackout of the Northeast, or 2013's ice storm).
In addition to the familiar wind and solar renewable energy systems, there are lots of exciting technologies helping us move toward DE. District energy is an increasingly popular way to boost energy efficiency by producing heat and water on demand to a variety of locations from a single source. Waste-to-energy systems such as landfill gas are turning our growing amounts of trash into valuable electricity.
Check out a virtual tour of Edmonton's landfill gas plant:
What's more, we have better and better technologies when it comes to managing our energy needs and integrating these small systems into the grid, from energy management software, to voltage stability and anti-islanding technologies that improve automation and reliability. Anouk also sees an increased role for individuals in the DE transition, saying, "Member-owned utilities, credit unions, co-operatives that operate for the mutual benefit of their members–they are a powerful economic force and are really important to our future. I think there's a correction that's going to happen that will introduce a much bigger role for them, and will pull us back into a more responsible fiscal model for our businesses."
Though its work spans the country, DEC operates out of Alberta, a province with a bad reputation when it comes to its environmental performance. However, Anouk says that things are changing in a big way. She reveals that Alberta has the largest national capacity for combined heat and power - this means that thermal power (heat) generated as part of electricity production is captured and put to use, an important tool for conservation and efficiency.
Check out SkyFire Energy's 2 MW Solar Farm, the largest in Western Canada:
Alberta also has the second largest LEED certified space per capita in North America. Further, the province is seeing unprecedented growth of solar energy, with over 75 solar installs completed in the last 5 months. In fact, Alberta's most recently commissioned power plant is a 2 MW solar farm, which is now the largest PV system in Western Canada. It offsets 100% of the energy consumed by an entire community and its local plastic recycling plant.
She also says that the education sector is proving a valuable ally in the shift to DE. Three colleges – Northern Alberta Institute of Technology (NAIT), Southern Alberta Institute of Technology (SAIT), and Lakeland College all have programs and facilities that focus on training the next generation of renewable and decentralised energy leaders.
Green Energy Doors Open is almost here!
For all Alberta events, visit http://www.gedo.ca
For all Ontario events, visit http://www.greenenergydoorsopen.ca