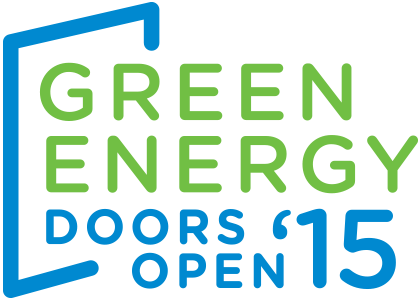 This is a Green Energy Doors Open feature story. To learn more, visit greenenergydoorsopen.ca
As Jim Kuellmer describes, Ontario's Bruce Peninsula is a place where people tend to be self-reliant. It's not surprising, then, that a growing movement in the area has people going off-grid by conserving energy and heat and producing electricity locally – right on their property, in fact.
Jim purchased the solar panels that bring power to his home in 2002, well ahead of the game for most residential systems. In 2005, he set out to build his 2000 square foot dream house, featuring, in addition to his solar PV system, super-insulation, and architecture that allows the house to be naturally cooled and with enough natural light to minimize electrical use.
Why did he do it? Jim says that when it comes to projects like these, it's always a combination of factors including environmentalism and energy independence. While cost can also push people toward energy self-reliance, saving money was not necessarily a goal or an option for Jim as he learned the ropes of going off-grid. The upfront investment has since paid off, however, and he is now seeing savings.
Indeed, Jim's house is a reflection of his values as an environmentalist and a conservationist. He is the current chair and long-standing member of the Bruce Peninsula Environment Group (BPEG), a local environmental organization that has held monthly meetings on topics of conservation and stewardship for the last quarter century. For years before renewable energy became mainstream, BPEG held tours of the local solar and micro-wind installations that dotted the peninsula, always drawing a large and enthusiastic crowd.
In the Bruce Peninsula, located between Georgian Bay and the main basin of Lake Huron, this type of environmentally-conscious living is commonplace. The peninsula is the location of beautiful and important ecological features such as the Niagara Escarpment World Biosphere Reserve, animal species including black bears, rattlesnakes, and flying squirrels, and some of the oldest trees in North America. By keeping their environmental footprint in check, people living in the area are ensuring that these unique natural features are preserved for future generations.
At this year's Green Energy Doors Open, Jim intends to show off his home along with other off-grid houses in the area in the hopes of inspiring others from around Ontario to learn more and even do the same. For more info, visit http://greenenergydoorsopen.ca/.
Header image source: "bruce peninsula" by tungoc is licensed under CC BY-NC-ND 2.0