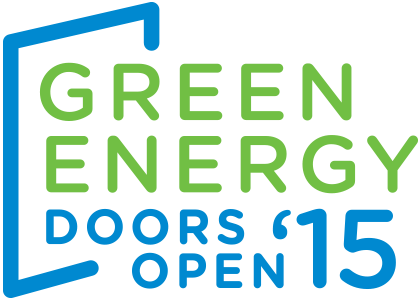 This is a Green Energy Doors Open feature story. To learn more, visit greenenergydoorsopen.ca
PowerStream, an Ontario-based community-owned energy company is leading the way toward a future of local renewable power generation with the launch of its Virtual Power Plant pilot program.
Beginning in just a few weeks, the pilot program will provide 20 residential customers with a 5kW solar array and an 11.4 kWh lithium-ion battery, as well as the ability to access their system and track their energy production and storage remotely. To make this a reality, PowerStream has partnered with Sunverge Energy, a San Francisco company "with the vision of integrated solar, storage, and smart management software." Throughout the project, PowerStream will be assessing the viability and benefits of this technology with the hopes of future expansion.
Though participating homes will be disbursed across its service area, PowerStream will manage each all the homes collectively, as it would a single power plant, through Sunverge's cloud-based software system (hence the Virtual Power Plant). By using their rooftop solar first, homeowners consume less power from the traditional grid (mainly nuclear and large hydro in Ontario), which saves on energy costs. What's more, participating homeowners reduce their environmental footprint, and have a more reliable system that provides backup power in the event of a power outags because of the battery storage.
PowerStream is no stranger to energy innovation. In 2011, after being the first company in Canada to take possession of two Nissan LEAF 100 per cent electric vehicles (EVs), it began researching, using and testing various types of EV charging stations. Two of its facilities in Vaughan and Markham are LEED (Leadership in Energy & Environmental Design) Gold Certified, with solar, wind, and high-efficiency installations incorporated into the properties. PowerStream also operates, at the company's head office in Vaughan, a micro grid demonstration project, which is a small-scale system that provides local renewable energy generation, and three types of battery storage.
Affordable and efficient storage is widely regarded as the missing link in the shift to 100% renewable energy. Though wind and solar are complementary technologies, as wind works best at night and solar in the day, the advent of storage eliminates any need for traditional back-up technologies such as nuclear. The results of PowerStream's Virtual Power Plant project will surely contribute to the continued innovation and adoption of this technology and to a greener energy supply for Ontario.
You can visit PowerStream to find out more about this exciting program at Green Energy Doors Open 2015, where they will have a "Power for Tomorrow" booth at the Markham Fair.